Coaching & Mastermind
I coach inspiring entrepreneurial women (and a few awesome men) who are ready to grow their impact and income. Does this sound like you?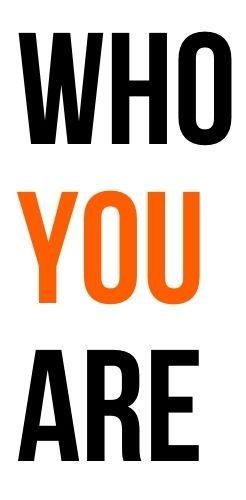 You want to have a greater impact and increased income. The problem is that there are so many options for how to build your business that you can feel stuck, overwhelmed, and like you're running out of time.
The reason options are overwhelming is that you're looking at them as a series of disconnected steps when to make the most of your time, you need a strategy that connects only the most important and highest impact ones.
You know that if you try to do everything, you'll accomplish nothing. Which means, to achieve your goal, you have to invest in a strategy to put time on your side.
As a relationship-based business growth strategist, I will work with you one-on-one to design a year-long plan that consists of three 12-week sprints, each followed by 4 weeks of reflection/assessment, rejuvenation, learning, and strategic planning. This will allow you to sequence your goals, create momentum, and leverage your limited time.
Have a project that you want feedback on or need assistance with a specific strategy? I offer 3-hour strategy sessions.
Want accountability, support, and guidance as you implement your strategic plan? Learn more about my 6 or 12 month coaching packages and mastermind program.
These are not right for everyone; they're personalized offerings and are priced accordingly.
In my coaching work with entrepreneurs, we focus on the areas where you'd like to grow, which may include:
Creating a strong sales conversation framework
Building your referral network
Lead generation through a relationships
Growing your visibility in your industry
Increasing your ability to attract the right kind of clients
Identifying and launching a minimally-viable offer
Breaking through whatever bottleneck is holding you back from getting the results you want and deserve
Becoming a published author and marketing your book successfully
Improving your virtual presentation skills
You can read about my background as a networking expert, keynote speaker, and relationship-based business strategy coach, but I believe my best answer for why you should work with me are the testimonials on this page and my own turn-around story.
When the pandemic made my skills as a networking expert moot, I applied my experience as a business growth strategist to the problem. I focused on how to show up and add value, starting with publishing "9 Ways to Network in a Pandemic" on March 12, 2020. 
The following day, March 13, 2020, I hosted my first Virtual Happy Hour. Then, using a mix of experience and intuition, I tested out ways to reinvent my business. The result was becoming a sought-after virtual event design consultant and executive Zoom producer.
In the middle of a very challenging year across the globe, I reached six-figures of revenue in just eight months from several new revenue streams.
The business kept growing, requiring me to sub-contract work to people I had trained and certified through The 5% Advantage Program.
By mid-2021, it became clear that I was on track to 2.5x (or possibly even 3x) my revenue from 2020.
While you may not achieve the same results as quickly, my story demonstrates that building on a decade+ of experience it is possible to develop new programs, establish credibility in a new area, and deliver tremendous value.
As a business growth strategist I coach entrepreneurs on how to go from an idea to product/market fit and develop strategies for lead generation and sales conversions. 
To avoid building an offer no one wants to buy, I help them assess their network to discover likely prospects and referral partners and provided best practices for engaging with those connections through target market research and program pilots.
In 2019, I was invited to give a TEDx talk about my signature networking strategy for in-person events. In this image, I'm teaching everyone a welcoming stance.
Little did I know that just a few months later my tips around handshakes, eye contact, body language, and business cards would be irrelevant. Well, eye contact continues to be important but now means "look at the camera!"
90-minute or 3-Hour Strategy Session
You have a big goal, such as writing and launching a business book, strategically growing your coaching or consulting practice, or piloting a new offer. You are willing to do the work, but you don't have time to waste. You have to get the steps right.
You know if you get the right guidance, you'll be able to focus your efforts and make this happen.
To make the most of our time together, you'll complete a questionnaire prior to our session. With this in hand, we will work together over three hours to create a clear action plan based on proven strategies.
90-minute - $750 or 3-Hour Strategy Session - $1,500
This option is ideal for someone who knows what direction they need to go in their business but needs help mapping out how to get there. Not ideal for someone starting from scratch who will need more guidance and ongoing support to succeed.
"Robbie had a huge impact on both broadening my horizons and driving me to act out of my comfort zone as I launched my book, Future Proof: Reinventing Work in an Age of Acceleration. A great person to work with on scaling your project or business."
"Thanks, Robbie, for identifying that I needed to increase my networking in order to increase my authority. By following your nudge and advice, I have begun on a path of connectivity. This allowed me to resuscitate a research project. I was blind to how important networking is, and how weak I was at it. But, through your guidance I felt confident enough to 'tap my network' to come up with the $25K funding needed for the project. Before this minor transformation, I would have given up on the project when turned down by a foundation as I wouldn't have known where to get resources. Thank you."
One-on-One Coaching Package
While my coaching clients tend to be entrepreneurial women in their 50s and 60s looking to grow their impact and income, I work with people of all genders one-on-one.
The problem my clients often have (and are willing to admit) is they're interested in hosting a podcast or writing a book.
What they don't have words for is their desire to take their business to the next level, have greater impact, be seen as an expert, and generally manage their time differently.
I help them leverage existing relationships to test out new revenue streams and strategically expand their professional network to pursue their goals.
This Coaching Package kicks off with the Strategy Session as outlined above, and then provides ongoing support over six months or 12 months to help you execute the strategies we discussed. Meeting regularly keeps you focused and on track, even when life inevitably tries to get in the way.
You want to see real progress, and you know that you need a guide to get you where you want to be six months from now. You are ready to invest in your own success.
Your strategy session will result in a blueprint you can follow, organized into 12-week sprints. We'll meet every two weeks or once a month to review your progress, troubleshoot anything getting in your way, and refocus your efforts for the next two weeks. In between sessions, you'll have some homework to help you accelerate towards your goal and I'll be available to provide support via email or even hop on a quick call.
You'll have my full support as you move into the zone of proximal development – that space just outside your comfort zone where personal and professional growth takes place.
The Coaching Program: Individualized Support
6 month package:
3-Hour Strategy Session + 1:1 2x/month = $6k
OR
3 month package:
90-minute Strategy Session + 1:1 2x/month = $4k
This is a good option if you're ready to commit to doing the work, and know
that having the right support will get you where you want to be. No more
random tactics, and instead you'll have a clear strategic action plan and a
coach to keep you on track.
Ready to get started or have questions?
"I hired Robbie to help me with an idea I wanted to turn into a business. Then the pandemic hit. Robbie helped me rethink everything and then put entirely new pieces in place to launch it. I have now put in place so much of what I've wanted to accomplish to set my business up for success – including strategic moves I would never have chosen to do on my own if he hadn't urged me. I could not have done this without Robbie's guidance. He was supportive yet frank, and he kept me accountable to my own vision. Everything I've done looks professional and adheres to best practices, which I never could have achieved on my own. I strongly recommend working with Robbie to get your business set up and launched right."
Tammy Gooler Loeb had a successful practice as a Career and Executive Coach for 18 years. As she neared 60, she wanted to share her experience and knowledge beyond the individual clients she had been serving, or as we say to "go from one to many". Tammy became excited about the idea of hosting a podcast. This would give her content to share, the opportunity to network with guests, and establish greater authority in her field.
She knew she needed support around this new endeavor, and she came to me for that guidance. Tammy was ready to shift her business and begin to develop new revenue models that didn't rely on hourly clients. She also wanted to have a bigger impact and spread her message further, but she needed the mindset, tools, and skills to make it happen.
There were a few things holding her back, one was that she had never developed a specific niche, nor built an engaged email list. And, with a thriving coaching practice, where was she going to find the time to focus on her business and learn all of these new skills?
She joined my Mastermind, and over a six-month period, she increased her rates by 50% and reduced her client hours by 20%.
The result? She began to attract more of her ideal clients who knew she could help them, and she had two half days freed up to focus on her business.
She launched her podcast, Work From The Inside Out, and then put energy into piloting a group coaching program.
UPDATE: She then went on to publish her book, "Work From The Inside Out" and her podcast was recognized by Mac's List as a top career podcast.
"I have started a new organization, and am trying to grow my in-house list. As it continues to grow, however, my open rate has decreased, especially for appeal communications. I had an important fundraising email – one that was to be the final push for crowdfunding that could lead to matching grant funding. I really needed the appeal to be successful. So I contacted Robbie Samuels for advice. He suggested a strategy, including a subject line for me to try to bolster my open and click-through rates. So, I created an email blast with an A/B subject line split. The version with Robbie's subject line and content suggestions far surpassed the original email. Bottom line: We reached our goal in part due to that final push. Robbie gets much of the credit for its success."
Wake Up Your Network Mastermind
**NOT AVAILABLE IN 2023**
"If you want to go fast, go alone. If you want to go far, go together." – African Proverb
Each year, I run a mastermind for entrepreneurs looking to successfully launch a new offer no matter the size of their email list.
Perhaps you've been a speaker or coach for a few years or nearly two decades. Do the challenges Tammy faced and the goals she desired resonate with you?
You've seen a lot of changes in the way businesses can be run, and wonder if there's an opportunity for you to do the same. While your friends are starting to talk about retirement and slowing down, you're revving up for another exciting chapter of your life.
What's Included in this 6-month Program?
Two 30-minute One-on-One Sessions with Robbie.
1) In the beginning of the program so you can get support deciding how to make the most of this opportunity.
2) After the mastermind sessions end to reflect on your accomplishments and decide how to best proceed.
Twice a month two-hour mastermind sessions.
Each participant shares their questions in advance. Robbie facilitates the discussion.
Here are some guidelines on who will get the most benefit from this program:
You are an "expert entrepreneur" (coach, consultant, speaker) who has been running your own business for at least 2-3 years.
You have an offer in mind that you want to launch in the next six months.
You are excited to grow your business to the next level and looking for guidance from fellow entrepreneurs on how to maximize your potential.
You are willing to put time and effort into trying new business strategies. This requires a time commitment, and you will be accountable to the group. If you are looking for a quick fix, this is not the program for you.
You are coachable. Meaning that you will accept feedback (even feedback you disagree with) with the understanding that it is meant to help you and at least consider it before shooting it down.
You are collaborative. Each group session will involve giving support as well as getting support. You will be a participant in the process. I'm looking for team players.
You thrive in a dynamic group environment, and you're excited to get to know other participants.
Wake Up Your Network Program – $not available in 2023
This is a good option if you know you will benefit from participating in a
dynamic group filled with smart, experienced, and dedicated entrepreneurs.
Twice a month two-hour mastermind sessions, plus two 30-minute 1:1 coaching calls. 
Ready to get started or have questions?
"When I saw the opportunity to join this program, I thought, I've got to do this. I know it will benefit me. The things that it opened up for me in terms of insights were beyond what I had expected."
"Robbie Samuels invited me to participate in a year-long Mastermind group he was facilitating to help me achieve a new level of goals I was pursuing. Robbie is a fantastically intuitive connector, so I knew he would put together a well-matched group. The Mastermind group was a major factor in helping me reach every single goal I set in 2018. Robbie creates an encouraging structured environment and has concrete suggestions on both purpose and process. I'd highly recommend Robbie as a facilitator of any kind, but most especially Masterminds." –
"What to say about Robbie! That's a tall order. He's a one-off. A valuable sounding board, way ahead of the game, Robbie intuitively knew how to zero in on this particular issue and helped me change my story, dismantle my thinking. The best part? I walked away absolutely optimistic. What could be better than that. Thanks Robbie. Kudos!" – Mary van de Wiel, brand storyteller