Training & Certification
It's time to become a Certified Virtual Event Professional #NoMoreBadZoom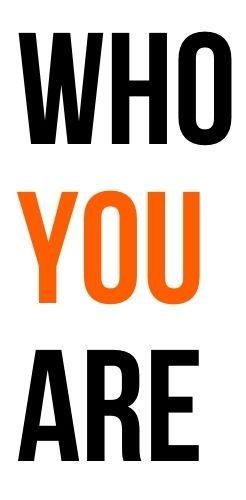 PRESENTERS
For years, maybe even decades, you've been presenting on stages big and small. You've spent hours honing your stagecraft and networking to get on bigger and better stages. And then, events began to get cancelled, postponed, or moved online. Next thing you know, you're spending hundreds, if not thousands, of dollars to create a home studio and hoping you'll be able to translate your success to the small screen via virtual presentations.
What you didn't realize is that all that technology isn't going to instantly improve your technique, and you now need a thoughtful and strategic approach to improving your virtual presentation skills. You don't want to be stuck in the old paradigm of 45-minutes of death by Powerpoint followed by ineffectual Q&A and no one moderating chat. You're ready to step up your game!
MEETING PROFESSIONALS
You've been managing association events for years and you somehow made the transition to virtual events when you had to – but you know there's a lot more to learn and you're ready to level up so you can help organization stand out and serve your members.
OR MAYBE…
You're not a meeting professional and you don't want to be in the limelight at all, but you know there's a market for professionals who know how to produce a quality virtual event. You enjoy learning technology, and supporting presenters by managing the behind-the-scenes sounds like a lot of fun.
People have started to become a lot less forgiving when it comes to bad Zoom, and the resulting "Zoom fatigue."
Robbie Samuels is a professional speaker who understands the importance of connecting with participants through an engaging presentation style. He has spent thousands of hours learning the nuances of Zoom and creating best practices for everything from breakout rooms to Q&A.
As a Virtual Event Design Consultant and Executive Zoom Producer, he and his team of Certified Virtual Event Professionals work with national and statewide advocacy organizations to help them strategically bring their events online. With extensive experience in designing engaging events, both in-person and virtually, Robbie's expertise is exactly what you need to take virtual events to the next level.
Robbie will teach you how you can transform virtual events from just another boring webinar to a fun, interactive experience that will leave people surprised and delighted at how great a virtual event can actually be. Participants will leave feeling Zoom exhilaration, not Zoom fatigue.
What We Offer:
Don't be the cause of that Zoom fatigue. You can build up your confidence and skills, bit by bit. Instead of trying to become 100% better overnight, commit to getting just 5% better every time you present or host online.
By committing to continuous improvement and setting manageable goals, it won't be long before you've completely transformed your confidence and competence around virtual events. But in order to get there, you need to invest in yourself.
In this certification program, presenters and meeting professionals will grow in their confidence with Zoom, online facilitation, and virtual event design, so they can reduce their tech angst and host more engaging online experiences. 
What To Expect:
There are three levels to choose from: Certification, Personalized Feedback, and Audit. Scroll down to see which would fit your needs best. 
Pre-program
Access to a library of bite-sized video tutorials with a pre-program assignment to watch about an hour of specific content prior to the first session.
Week 1
Two hours of interactive training that showcases best practices for creating engaging virtual events
Week 2
Video assignment: Participants record themselves leading a workshop or other online event, and submit it to me for review (does not apply to Audit level). This can be done in collaboration with other participants or friends if you do not have a ready-made audience.
Week 3
Two hours of interactive training, where we review clips from video assignments to highlight what works and what could be improved.
Week 4
Focus on virtual event design, specifically purpose-first design. Plus, collaboratively create the run-of-show for a participant's upcoming event.
Post-Program (Certification level only)
Robbie works with participants one-on-one to make sure they are ready for the final assignment. Participants who successfully meet the criteria for certification become Certified Virtual Event Professionals #NoMoreBadZoom.
The Course Also Includes:
Access to a library with 60+ video tutorials to master best practices, practice skill-building, and share with your clients.
Ongoing access to the video library after the program.
Quick responses to your questions throughout the program.
Invitation to apprentice as the Zoom Producer of Robbie's #NoMoreBadZoom Virtual Happy Hour.
MY PROMISE: By the end of this 4-week experiential program, you will feel confident designing and delivering an engaging and interactive one-hour Zoom presentation. You will also know how to continuously improve your craft by 5% each time, and will be integrated into a community of expert entrepreneurs, all striving together.
"I enrolled in Robbie Samuels' excellent 5% Advantage Program because I thought I should know something about Zoom in these tough times. By the time the program was over, I was amazed to find new doors opening. Because of the training and Robbie's careful, patient follow up support, offered to all of his cohorts, I've learned useful skills to take my career and business in a new, exciting direction. The very day I received my Certified Virtual Event Professional #NoMoreBadZoom digital badge, I got two bookings for my new program.
After 35 years in the speaking and broadcasting business, I know a good deal when I see it, and I can't resist mentioning that to receive the skills and tools to jumpstart a brand new business at the age of 86 is a gift beyond price. If you get the chance to take Robbie Samuels' 5% Advantage Program, do it."
Now scheduling the October/November 2023 cohort.
Complete all four weeks and pass the final video project to receive a digital badge showing that you are a Certified Virtual Event Professional. Here are the criteria for certification.
Investment:
Three levels to choose from:
$500 – Audit 
three live two-hour sessions,
a library of 60+ videos
recordings of the live sessions
$1,000 – Personalized Feedback*
personalized feedback from Robbie (or a team member) of your practice session,
three live two-hour sessions,
a library of 60+ videos
recordings of the live sessions
$2,000 – Certification* 
a private 60-minute coaching session with Robbie to prep for your certification video assignment,
personalized feedback from Robbie of your practice session,
three live two-hour sessions,
a library of 60+ videos
recordings of the live sessions
Ask about custom packages for 6-12 participants from one organization.
*Payment plans are available.
Robbie was drawn to this work because of his belief that events are about content and connection, and virtual events are no longer an exception. He hosted his first Virtual Happy Hour on Friday, March 13, 2020, and it quickly became a popular weekly event series with over 1,000 registrants and 50-60 participants every week. He invested countless hours researching answers to questions posed by this community, and became the go-to resource for everything Zoom.
Fast forward a few months and he was a Virtual Event Design Consultant and Executive Zoom Producer, sought after by national and statewide organizations as they struggled to bring their events strategically online. In just eight months, he reinvented his business and grew it to over six-figures.
What sets Robbie apart is his dedication to teaching, and willingness to get into the weeds to help solve technical issues before they slow down his students' progress. He believes you can get 5% better every time you present or host online, and has created a community-based program that will support you in reaching your goals.
""I'm a recent graduate of Robbie's 5% Advantage Program & Certified Virtual Event Professional #NoMoreBadZoom. As an event manager heavily impacted by this pandemic, I was scrambling for guidance and ways to reinvent myself into this new virtual world.
Signing up for Robbie's 5% Advantage Program was the best thing I ever did. I've taken my fair share of "online certification classes," but this program is different. It's experiential, you learn by doing, you have Robbie as a guide the whole time, and the best part is you join a community of like-minded business professionals all trying to learn to create engaging online experiences together.
Whether you are an events professional, an entrepreneur looking to launch an online course or business, or a public speaker, this course is essential for you. You will learn by doing, and you will reframe your whole mindset on how to continue to be successful in this new normal."