The videos you requested have been sent to your inbox.
Search for "#NoMoreBadZoom Strategy Videos (DOWNLOAD)" from Robbie Samuels.
You may also be interested in…
#NoMoreBadZoom Virtual Happy Hour
Hosted on the First Friday of Each Month at 5pm ET
Looking for a FREE fun networking event where you can experience best practices for creating engaging online events and ask questions about how to create them yourself? Join us!
One of my participants said, "I go to Robbie's Virtual Happy Hour to recover from the Zoom fatigue I experience all week."
That's how much fun we have. Music, good people, learning – all the ingredients of a great event.
"Music, chair dancing, networking, professional development, small group interactions, inspiration, celebrations… Robbie's #NoMoreBadZoom Virtual Happy Hour is my Friday highlight."
Who attends?
Entrepreneurs and entrepreneurial-minded people, authors, speakers, consultants, coaches, podcast hosts, and online course creators.
That's what they do, but what you're probably wondering is "who are these people?" They are the most generous, warm, and encouraging community.
I've been hosting this event since March 13, 2020 and I look forward to it each month because this amazing community rejuvenates me.
How many usually attend?
25-35 participants
25-30% are new each time so you definitely won't be the only new participant.
50% have attended 8 or more times.
20% have attended 30 or more times and plan their month around this event.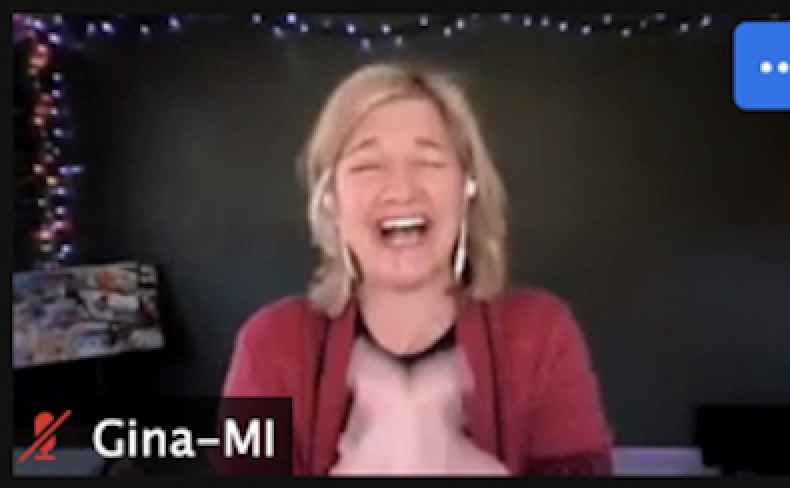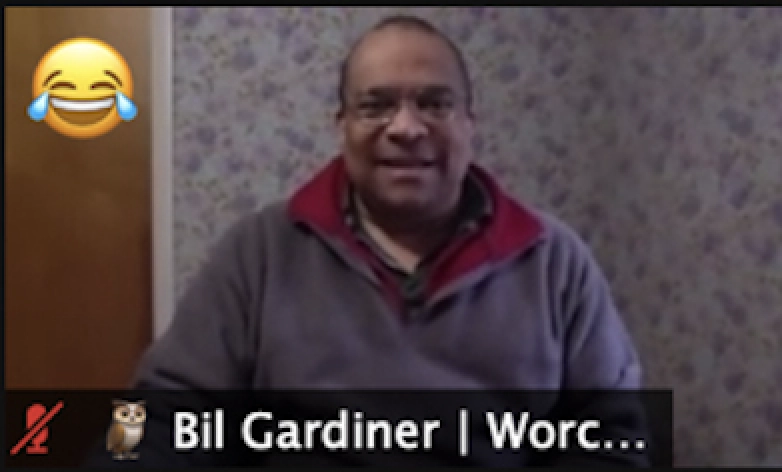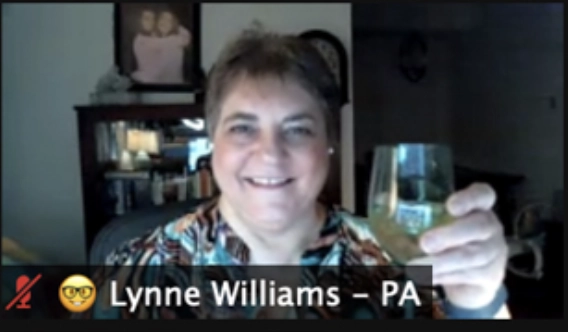 "I *thought* I knew Zoom, but I knew that I could learn more. Imagine my delight when Lynne Williams told me about Robbie's #NoMoreBadZoom Friday happy hour sessions. WOW. Every time I attend, I learn new Zoom tips. For example, on today's session I learned how to enable transcription on my Zoom sessions. Robbie is brilliant and you should connect with him immediately. Tell him Brenda sent you."
What happens at these events?
Welcome and quick overview of a Zoom tip, strategy, or best practice
3-person breakout where we share our personal and professional wins
20-minute demo from a guest speaker on a topic related to engaging online events, business strategies, or networking
15-minute breakout room where participants can move between 10+ topics
30+ minutes of Q&A on anything related to Zoom and virtual events
Yes, all of this is free and I host this every single month.
Want to attend EVERY Friday? Join the Content AND Connection Club
for just $25/mo (not a typo) and get invited to a weekly mastermind.
"#NoMoreBadZoom is the place to be to find out how to engage and keep your audience awake during Zoom meetings. Love it. Robbie makes it seem easy and fun (no easy feat)."
Why have I been hosting this free event since March 13, 2020?
It started because I was looking for a way to show up and add value as the world shifted dramatically and the in-person events I used to speak at stopped happening. I had no idea what it would turn into, and I'm incredibly grateful so I keep showing up to share valuable content and build community.
I believe events are, and always have been, about content AND connection. Virtual events are NOT an exception.
In April 2022, the free weekly event became a free monthly event, but Content AND Connection Club members still get together every week. 
I've been recognized as an industry expert in virtual events by JDC Events. I wrote "How to Host a Virtual Happy Hour" for Harvard Business Review and was quoted in Forbes, "The History of the Webinar and Why the Webinar Should Be History."
All of this led to me creating several new revenue streams for my business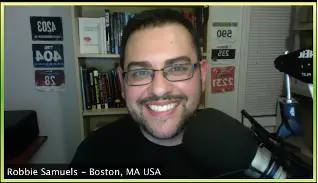 You're encouraged to check out all the other resources on my website. I suggest starting with the Start Here page.
You are welcome to join us once or every week and stay for as long as you're able!
Ready to invest in yourself and become a Certified Virtual Event Professional #NoMoreBadZoom?
"Robbie is a brilliant Zoom trainer. I joined his free #NoMoreBadZoom Virtual Happy Hours and enjoyed the tips, tricks, and strategies he shared. When I saw that he was offering the 5% Advantage Program aimed at making you 5% better every time you speak or host on Zoom, I thought, "I don't need that. I'm already a seasoned speaker, and I teach other people how to lead events." But there was something about the program promise that called to me. I'm so glad I answered that call. Robbie's course filled in the blanks I didn't even know were there. The course has tremendous depth and while I already had two virtual presenter certifications, the one I got from Robbie's course was the most intensive and helpful to my success leading virtual programs. Continuously learning is essential as tech is ever-evolving. I highly recommend him and his courses."
Is The 5% Advantage Program the right fit for your goals?